There will be a meeting tonight at 6:00 p.m. in the High School AG building for any student K-12 who is interested in showing animals this fall. We hope to see you there! 3/14/2022 Reminders: Parent/Teacher Conferences are Thursday of this week. You should be receiving communication regarding a time for you to visit with your child's teacher. There will be no school on Friday, March 18, 2022. Spring Break begins Monday, March 21, 2022. We will return to school on Monday, March 28th.

Say hello to this week's Employee and Alumni Spotlight - Stephanie Long.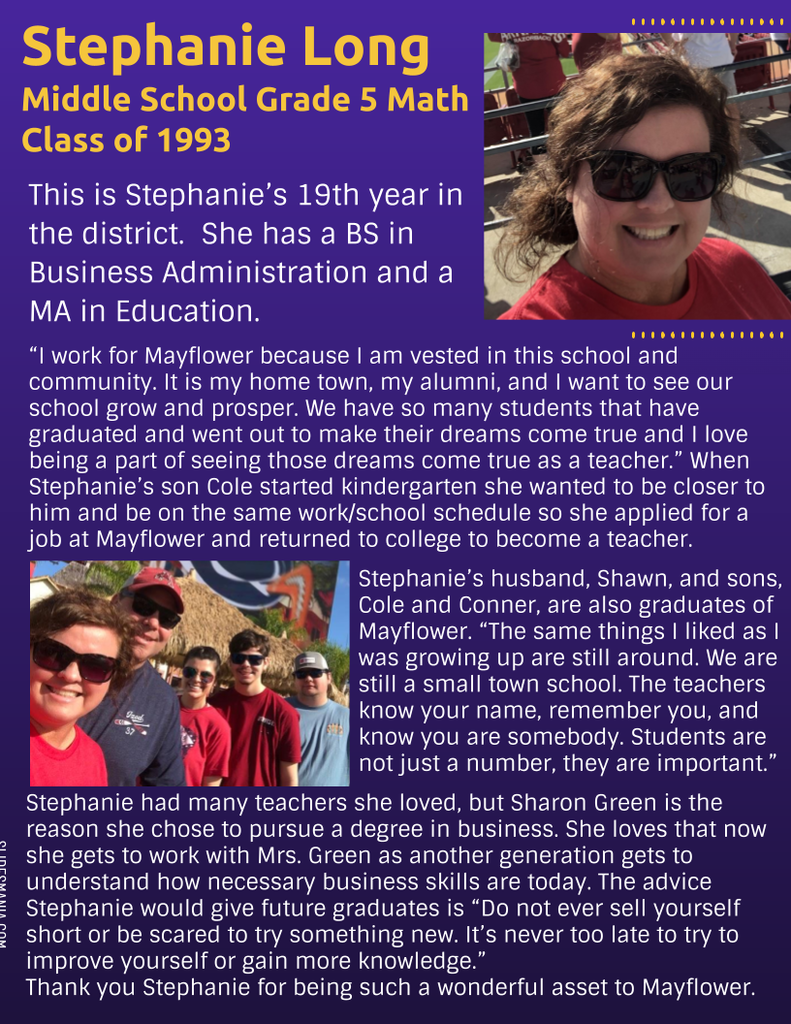 Mayflower School District is still without electricity after the planned outage last night. The district is being told it will be later this morning before power is restored. Because of that, Mayflower School District will be taking AMI day #8 today. Buses will return students home once they are made aware of the plan. Our apologies for the late notice and the inconvenience.

Just a reminder, electricity for much of the city of Mayflower is scheduled to be turned off from 9:00 PM tonight until 5:00 AM Friday, March 11th. Please plan accordingly.

If you are interested in becoming a substitute teacher, there is currently additional incentive to do so. Please see the flyer for more details.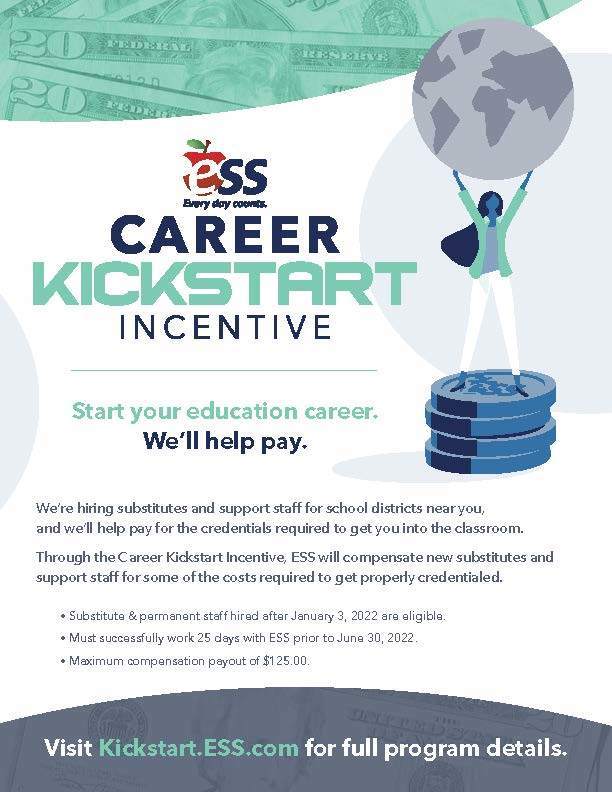 Please complete this survey using the QR code in the included image at the request of the Arkansas State Legislature.

Two for the price of one! Meet Denean Green. She is an Outstanding Eagle Alumni (1982) and our Employee Spotlight of the week.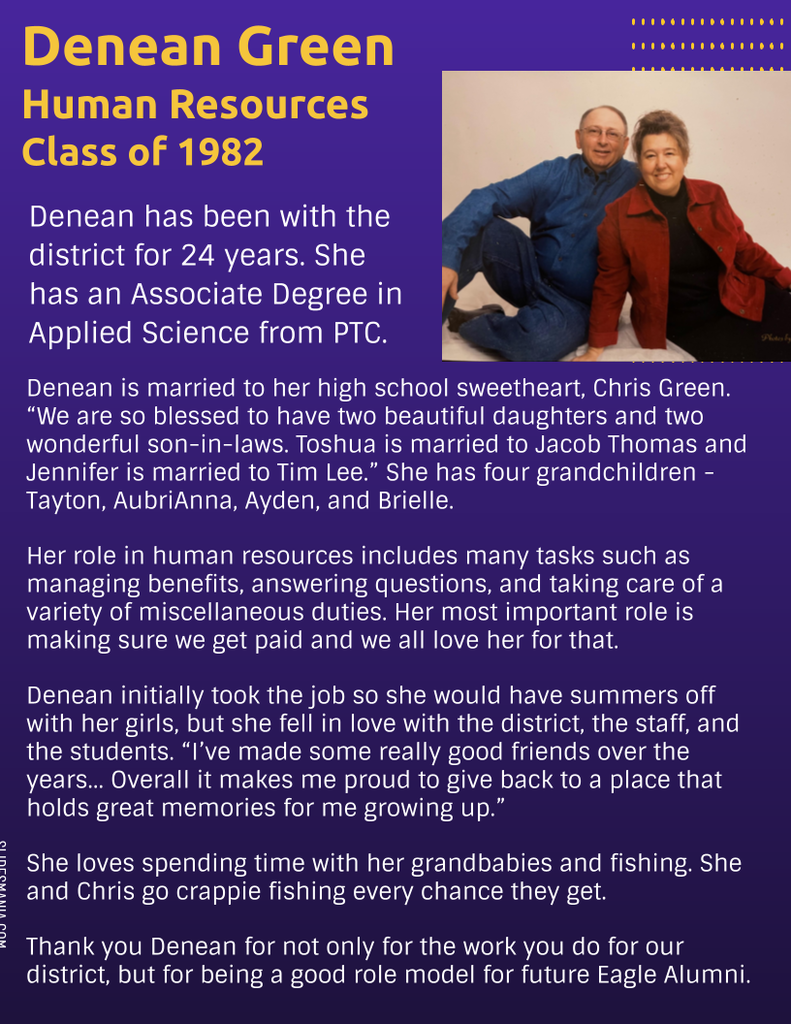 It's Maintenance Workers Appreciation Day! We would like to express our gratitude to the men of our facilities department. The dedication this group of individuals shows daily to care for our grounds and facilities is admirable. Three cheers for the work they do to keep our facilities in the best shape possible, ensuring an optimal learning environment for our students! Thanks Randy, Jim, Roger, David, and Clay for all you do!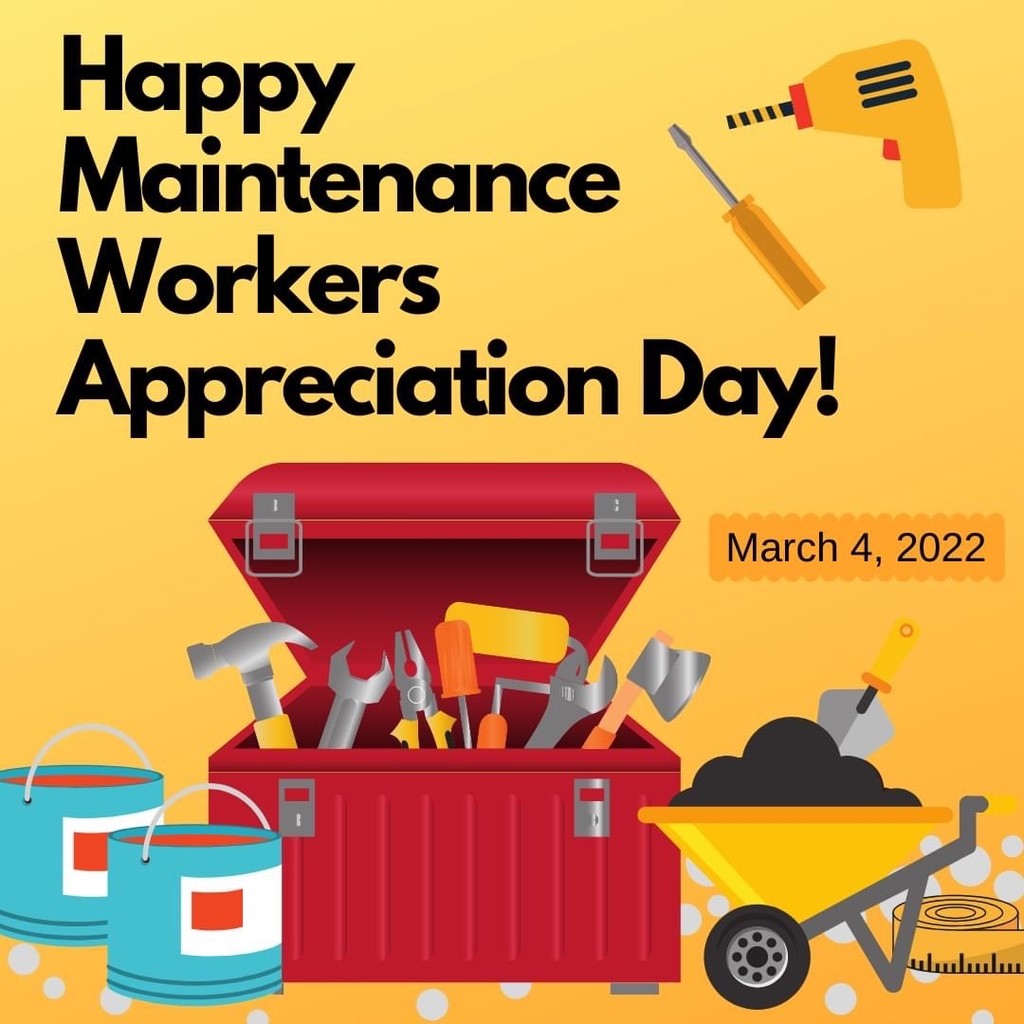 Smiles, Math, and Fun!! Several math classes at Mayflower Elementary put a new spin on using math manipulatives in fun ways - shaving cream to practice addition, base ten blocks for math sculptures, and fresh air addition with cubes.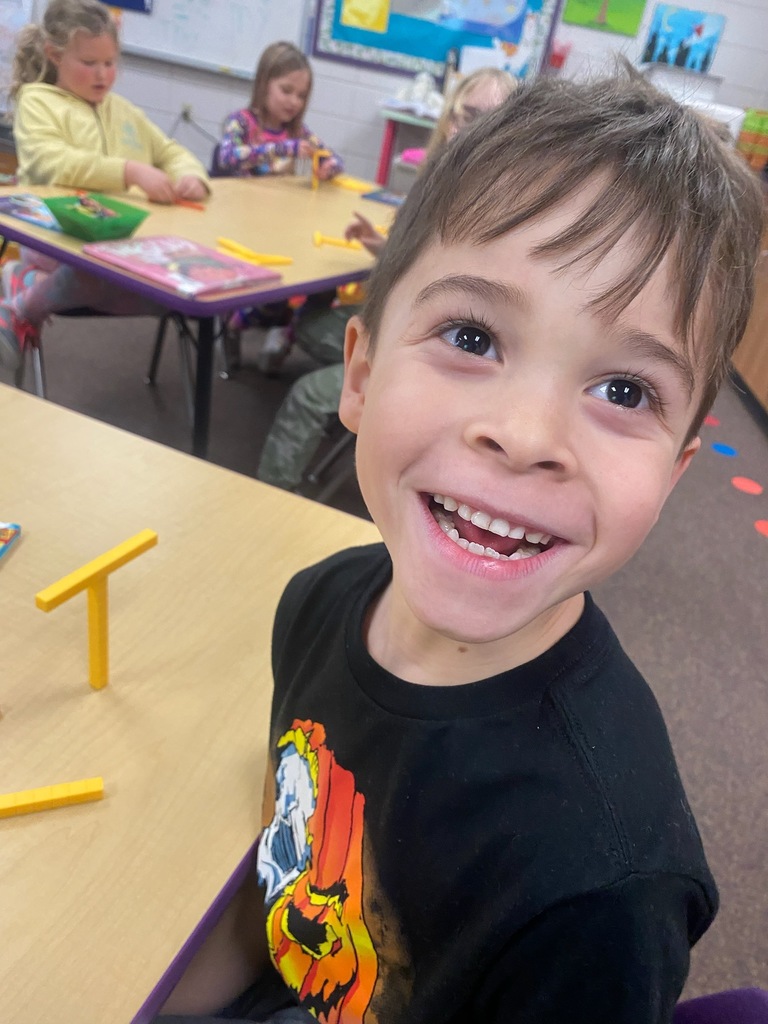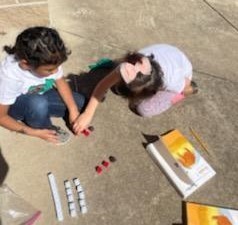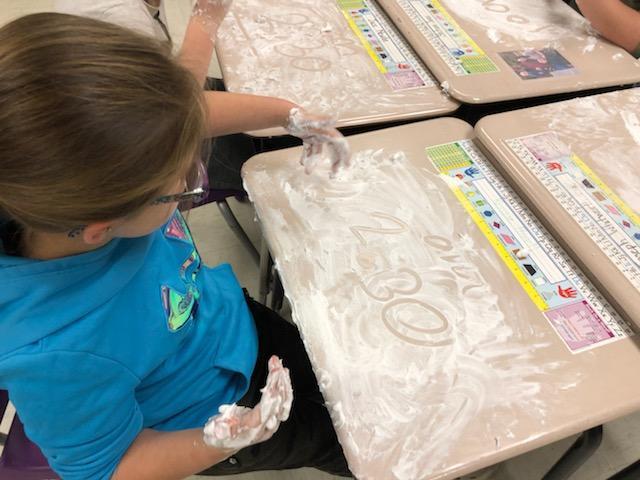 Due to poor road conditions in much of the district and the high likelihood of refreezing tonight, Mayflower School District campuses will be closed on Friday, Feb. 25. Please stay safe. This will be AMI day #6.

Due to inclement weather, Mayflower School District campuses will be closed on Thursday, February 24. This will be AMI day #5.

Mayflower School District will be closing campus today as soon as kids eat lunch and buses are ready to roll out, should be approximately 11:00. The district will be utilizing AMI day 4.


Mayflower School District parents and patrons are invited to view the public meeting tonight via Zoom using the information below: Join Zoom Meeting
https://zoom.us/j/99625478461?pwd=MjlxZ2tqeXpwaU9acmVRMzNEemMxZz09
Meeting ID: 996 2547 8461 Passcode: 1dcfV2 As there will also be a live audience, to minimize disruptions, please remain muted and utilize the chat feature to ask any questions you might have prior to the Q&A portion. Thank you for your support and cooperation!

Good Evening, Tuesday, February 8, 2022 at 6:30 p.m. there will be a meeting for students ages 5-18 and their parents to discuss the possibility of your students participating with the 4H club and our High School FFA program by showing animals and/or participating in Agri mechanics projects for the 2022-23 school year. This meeting will provide lots of information about all the programs available and how to prepare for competition. Please join us Tuesday, February 8, 2022 at 6:30 p.m. in the High School Agri Building.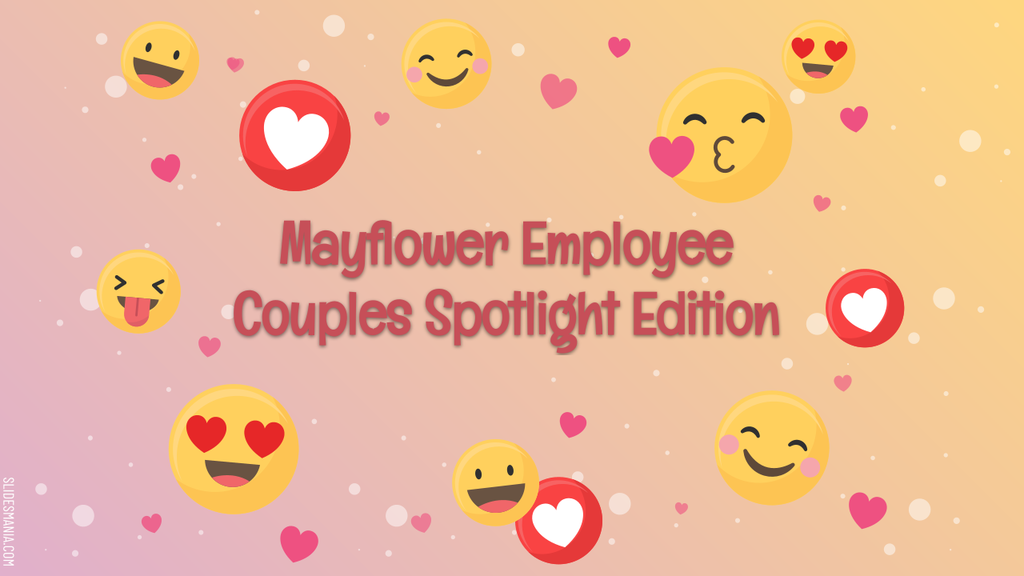 Basketball games originally scheduled for February 4th at Atkins have been rescheduled for February 9th. Games will start at 5:00 with senior boys, followed by the senior girls game. The junior boys' game will not be made up as the junior high district tournament is slated to begin on February 5th. At this time, no changes have yet been made to the junior high district tournament schedule.


Due to hazardous road conditions, Mayflower School District will be closed on Friday, February 4, and the district will utilize an AMI day.